Electrical installations are the primary needs of any person who has just bought the house. Electrical fittings guarantee safe and comfortable living and hiring the best hand to do these is an ideal choice to make. Electrical installation experts have a variety of functions to perform and hence they should be sufficiently trained to carry out the job with ease.
In order to carry out electrical installations, first of all, branded as well as guaranteed products are to be used. Electrical appliances and fixtures used should comply with the safety standards. An electricians should be able to advise on the choice of fixtures and switching boards to be used. He should also be able to suggest the use of correct voltage regulator where controlled units are to be supplied to a specific appliance.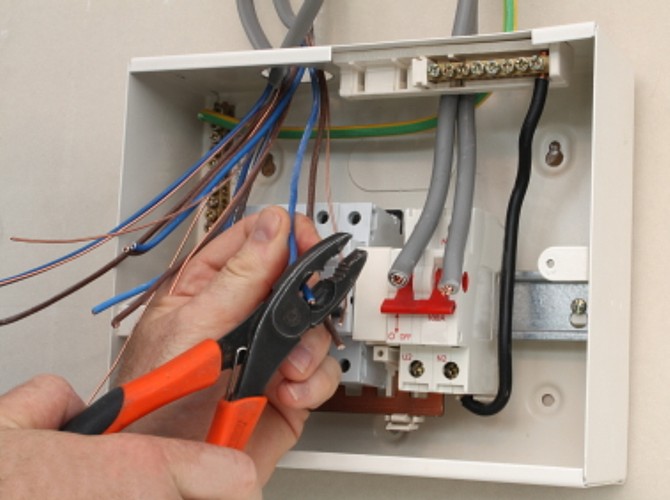 The electrician hired should be a pro. He should be sufficiently trained both on and off the job. The electrical expert should be able to give the guarantee of the work done and should be cooperative enough to fix the loopholes so that the energy bills can be reduced to bare minimum.
Electrical experts should be able to work as per the convenience of the client. If because of the work constraints, the owner is not present at the house or office, they should be able to carry out the job without any guidance. Their tool kit should be sufficiently equipped with the required replacement parts so that the job is finished in one go.
While hiring an electrical job expert, it is important to check the track record of the providing agency too. Since the electrical expert may visit the house in the absence of a house owner too, it is advisable to hire these professionals only from the certified agencies. The certificates are issued only after stringent checks and tests; therefore, it ensures added peace of mind.
Sometimes job is to be done from the scratch. That means reinstallation of the wiring may be required. Thus, electrical expert must be thorough with the wiring and circuit boards and should be able to make the holes and do the excavation jobs without creating mammoth mess. Those professionals, who claim to leave the house as before the repairing and installation procedure, make perfect choice for the electrical jobs.
Lastly, electrical experts should be just a call away. There are a number of agencies which take the calls related to electrical repairs and maintenance within few minutes. This helps the client to approach electrical experts at the time of emergencies like short circuits or locked up in own house due to security alarm failure.
Role of electrical experts is to provide quality life to the people and so through checking is a wise thing to do before putting their number on speed dials.